Administrator - Chairman of the Bored
Staff member
Moderator
Joined

Oct 30, 2017
Messages

24
Reaction score

13
Points

3
Website
Q:
How do I include images and other media in a post?
A:
There are a few ways to include media in your post. Please read below for the various options.
1. Inserting a remote image:
Select the "Insert Image" option, choose "by url" and then enter the image location to insert an image hosted remotely.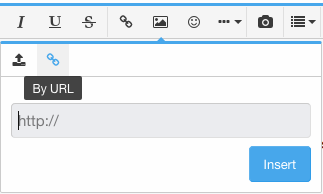 2. Uploading an image to display in your post:
(Uploading images in posts is currently limited to 1 image per post for registered members).
You can attach and upload images to your post, similar to an email attachment. Use the "Insert Image" option, select "upload image", and then select your image.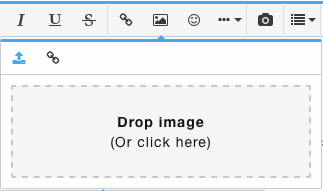 Alternately, click on the "Attach files" button and select your image. Once the image is uploaded, you will see an "Insert" option. Here you can select "Thumbnail" or "Full Image", which will place the image in your post.

3. Best Method - Media Albums (VIP Members):
This method requires support for Media uploads (VIP Supporting Membership or higher). With this method, you can include as many images as you like in your post, by embedding the corresponding media album or images into your post.
First, you must create at least one Media Album in the media section to upload images to. Click on the category that best suits your content.
Once that is done, when creating a post, you now can embed some or all of your album content. First, click on the "Gallery embed" button.

Then, in the window that pops up, navigate and select your content, or another gallery or image to embed in your post.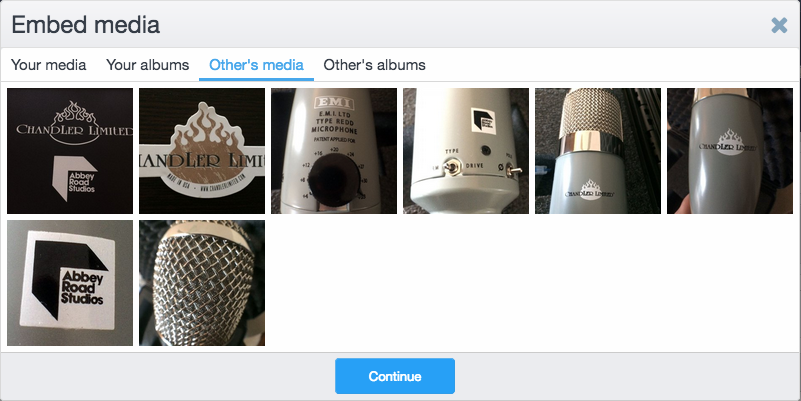 Your images will appear inline. Each image will also include the title and description it was given in the Media section.
Inserting Other Media:
To insert other media, click the "Insert" button and select Media. From here, simply enter the url of the media you wish to embed. You can also just paste the link in the message composition window and it will display if it's from one of the supported sites (YouTube, Vimeo, etc.).