CRIMSON is released for pre-orders & download !!!
Acustica reach another milestone............This time with saturation. They bring their revolutionary technology to a new frontier: ITB saturation and distortion. This plug sounds like no saturation plug you've heard before, check out the trials and full information here:
https://acustica-audio.com/store/t/acqua/channel-strip/crimson
Product details:
It is common believe that software isn't yet able to mimic the intricate details of saturation and distortion in overdriven analog devices.
With
CRIMSON
we firmly believe that we have come really close to the real behavior of analog saturation; it's a result we achieved at the end of a long research and improvement phase of our technology. Therefore we invite you to consider even just few audio tests with CRIMSON, if you want to get a grasp of the real potential of this powerful processor, one that we hope will eventualy become an irreplaceable tool in your audio processing arsenal.
Crimson is a powerful and complex processor; the manual will help you learn your way through its many versatile functions.
A thorough understanding of this innovative and unique plug-in is highly recommended in order to explore all its innumerable, radical sound-shaping possibilities.
We at Acustica are very proud of this latest technological advancement of ours.
We believe that
CRIMSON
is the perfect choice for those who intend to bring warmth and character to the signal path. Thanks to our state-of-art sampling technology, today you are provided with all the sonic traits of an overdriven hardware unit in a convenient plug-in format! A fantastic product that by all means is waiting to become an essential part of your equipment.
CLICK HERE TO PURCHASE CRIMSON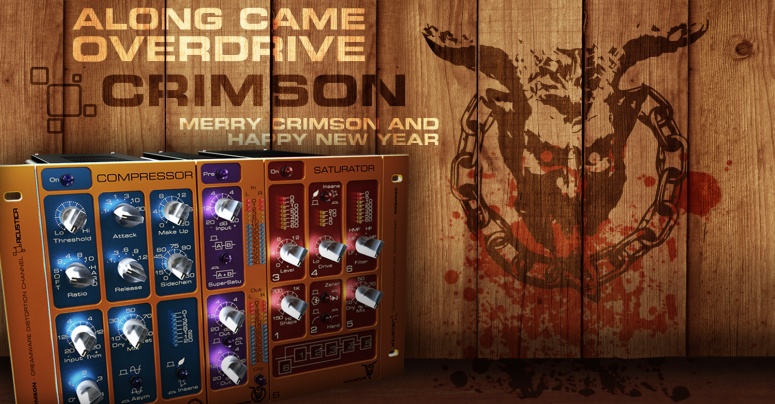 Last edited by a moderator: